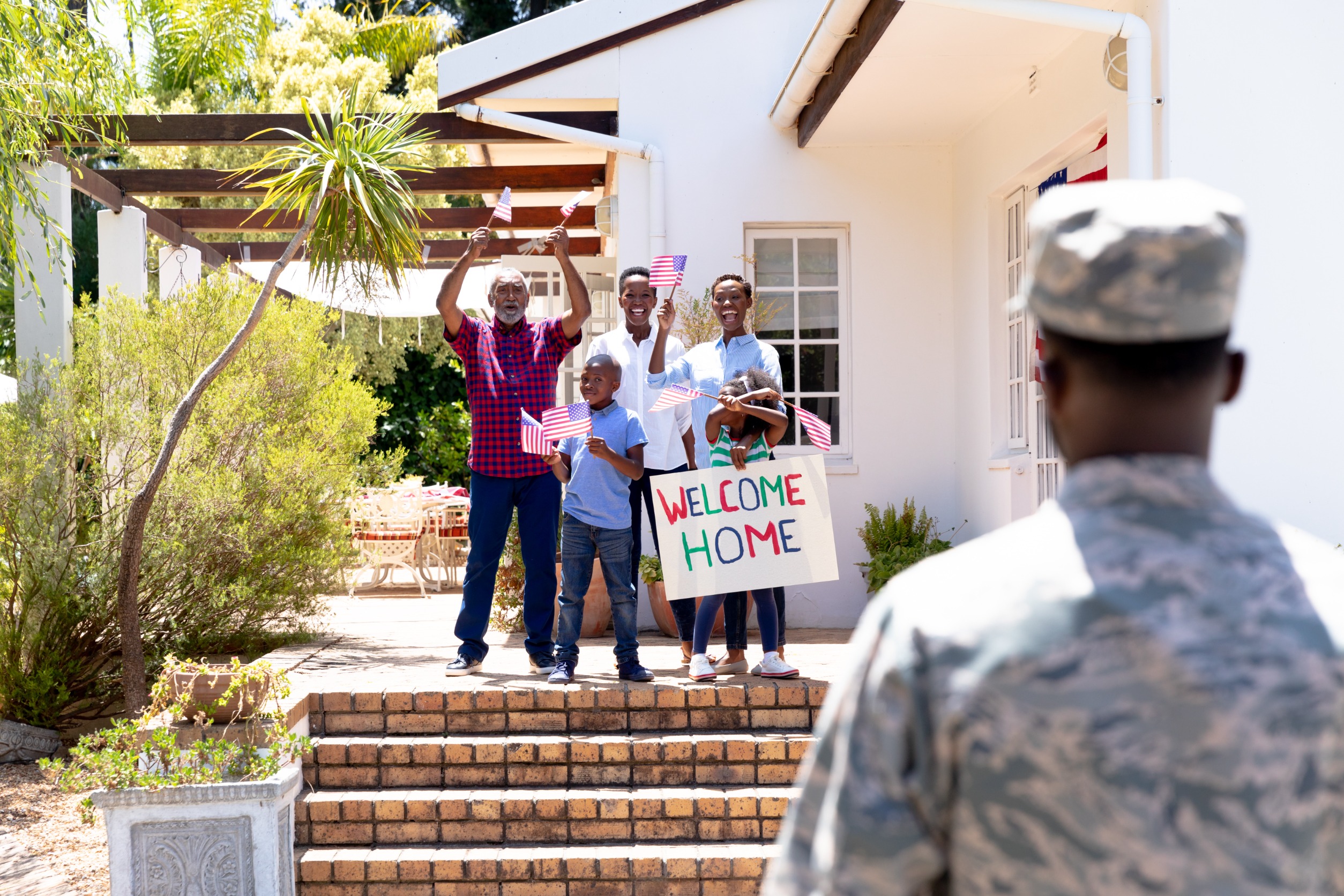 22 Sep

VA Home Loans
Unlocking the Power of the VA Home Loan Benefit: A Guide for Veterans
For many veterans in the United States, homeownership is a dream they hold close to their hearts. The good news is that there's a unique and powerful tool designed to help veterans achieve this dream – the VA home loan benefit. Created as a way to honor the service and sacrifice of veterans, the VA home loan program provides numerous advantages that make homeownership more accessible and affordable. In this blog post, we'll explore what the VA home loan benefit is, how it works, and why it can be an excellent option for veterans looking to buy a home.
Understanding the VA Home Loan Benefit
The VA home loan benefit is a mortgage program offered exclusively to eligible veterans, active-duty service members, National Guard members, reservists, and some qualified spouses. This program is backed by the U.S. Department of Veterans Affairs (VA) and is designed to make homeownership more attainable for those who have served our country.
Key Features of the VA Home Loan Benefit
No Down Payment Required: One of the most significant advantages of a VA home loan is that it typically requires no down payment. This sets it apart from conventional loans, which often demand a down payment of 20% or more. With a VA loan, veterans can purchase a home with little to no money upfront, making homeownership more accessible.
Competitive Interest Rates: VA loans usually offer competitive interest rates, which can save borrowers a significant amount of money over the life of their loan. This can make a substantial difference in monthly mortgage payments and the overall affordability of the home.
No Private Mortgage Insurance (PMI): Unlike many conventional loans, VA loans do not require private mortgage insurance. PMI is an additional cost that borrowers with small down payments typically have to pay to protect the lender in case of default. By eliminating the need for PMI, VA loans can lead to lower monthly payments.
Flexible Credit Requirements: VA loans are known for their flexibility in terms of credit requirements. While good credit can help secure better terms, VA loans are generally more forgiving of past credit issues, making it easier for veterans with less-than-perfect credit histories to qualify.
Streamlined Refinancing Options: The VA offers streamline refinance programs like the Interest Rate Reduction Refinance Loan (IRRRL), which allows veterans to refinance their existing VA loans with minimal paperwork and hassle. This can be an excellent way to take advantage of lower interest rates or change the terms of the loan.
Protection from Foreclosure: The VA provides assistance to veterans facing financial hardship to help them avoid foreclosure. This safety net can be crucial during challenging times.
Who Is Eligible for a VA Home Loan?
To take advantage of the VA home loan benefit, you must meet certain eligibility criteria, which often include:
Serving a specific period of active duty or in the Reserves/National Guard.
Receiving an honorable discharge.
Meeting certain service requirements, typically 90 consecutive days during wartime or 181 days during peacetime, with some exceptions.
Certain spouses of deceased or disabled veterans may also be eligible.
Applying for a VA Home Loan
The process of obtaining a VA home loan involves several steps, including:
Obtaining a Certificate of Eligibility (COE): This document verifies your eligibility for the VA home loan program. It can be obtained online, through your lender, or by mail.
Choosing a Lender: Select a lender approved by the VA to process your VA loan application. They will guide you through the application process and provide you with the necessary forms.
Getting Pre-Approved: Pre-approval helps you determine how much you can afford and makes the homebuying process smoother.
Finding the Right Home: Work with a real estate agent to find a home that meets your needs and fits within your budget.
Applying for the Loan: Complete the loan application and provide all required documentation, such as income, employment history, and credit information.
Loan Processing and Approval: The lender will process your application and determine if you meet the credit and income requirements.
Closing the Deal: Once your loan is approved, you'll attend a closing meeting where you sign the necessary documents and officially become a homeowner.
The VA home loan benefit is a powerful tool that offers veterans and eligible service members an excellent opportunity to achieve their homeownership dreams. With no down payment, competitive interest rates, and other significant advantages, VA loans are a valuable resource that honors the service and sacrifice of our veterans. If you're a veteran considering buying a home, explore the benefits of the VA home loan program and take the first step toward making your homeownership dreams a reality.
🎉🏡 Unlock Your Dream Home with Kwest Mortgage! 🏡🎉
Are you a veteran or active-duty service member? It's time to take advantage of the VA home loan benefit and make your homeownership dreams a reality!
✅ Zero Down Payment: With VA loans, you can purchase your home with NO down payment. That's right – 0% down!
✅ Competitive Rates: Enjoy competitive interest rates that could save you thousands over the life of your loan.
✅ No Private Mortgage Insurance (PMI): Say goodbye to PMI payments! VA loans don't require it, helping you keep your monthly payments lower.
✅ Flexible Credit Requirements: We understand your unique situation. VA loans offer flexibility in credit requirements, making homeownership more achievable.
✅ Streamlined Process: At Kwest Mortgage, we specialize in VA loans. Our experts make the process smooth and hassle-free.
🌟 Honor Your Service with Homeownership 🌟
Don't miss out on this exclusive benefit for our veterans and active-duty heroes. Contact Kwest Mortgage today to explore your VA home loan options and start your journey towards homeownership.
📞 Call us at 803-707-9997 or visit our website at KwestMortgage.com to learn more. Your dream home awaits!
🏡 Kwest Mortgage – Where Homeownership Begins!
Get Started – Kwest Mortgage Group, LLC