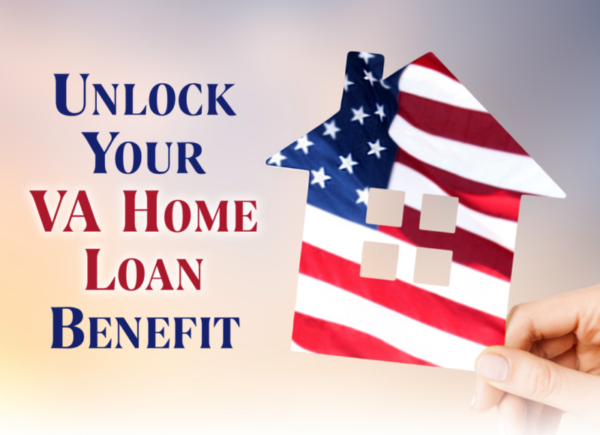 08 Nov

VA Home Loans
Unlocking the Benefits of VA Loans for Veterans
If you're a military veteran or an active-duty service member, you need to learn about VA Loans. These specialized mortgage loans are designed to provide significant benefits for those who have served our country. VA Loans can be an excellent option for veterans looking to purchase a home.
What Are VA Loans?
VA Loans, short for Veterans Affairs Loans, are a mortgage loan program established by the U.S. Department of Veterans Affairs (VA) to assist veterans, active-duty service members, and eligible surviving spouses in achieving homeownership. These loans are not provided directly by the VA but are offered by private lenders, such as Kwest Mortgage.
Key Benefits of VA Loans:
No Down Payment:
One of the most attractive features of VA Loans is that they typically do not require a down payment. This means veterans can purchase a home without having to save up for a substantial down payment.

Competitive Interest Rates:
VA Loans often come with competitive interest rates, which can save borrowers a significant amount of money over the life of their loan compared to other loan types.

No Private Mortgage Insurance (PMI):
With most traditional mortgage loans, if you put down less than 20%, you're required to pay for private mortgage insurance (PMI). VA Loans, however, don't require PMI, further reducing the cost of homeownership.

Flexible Credit Requirements:
While lenders do consider credit history, VA Loans generally have more relaxed credit score requirements compared to conventional loans, making it easier for veterans with less-than-perfect credit to qualify.

Streamlined Refinancing:

Veterans can also take advantage of VA's Interest Rate Reduction Refinance Loan (IRRRL) to refinance their existing VA Loan with minimal hassle.

Who Is Eligible?

 
To be eligible for a VA Loan, you typically need to meet one of the following criteria:
You are a veteran with a valid Certificate of Eligibility (COE).
You are currently an active-duty service member.
You are an eligible surviving spouse of a veteran.
Discover how Kwest Mortage can help you with your VA Home Loan today!
Secure your future with a va loan today!
Explore low-interest rates, no down payment, and flexible eligibility.
#VAHomeLoans #Veterans #MortgagePro #Homeownership #MilitaryHomebuyers

🏡 Kwest Mortgage – Where Homeownership Begins!

Get Started – Kwest Mortgage Group, LLC